CURRENT ATTRACTIONS
$3 Matinees (all shows starting before 5PM) / $5 Evening shows. All times subject to change. CASH ONLY. All shows in DLP Cinema® and Dolby® Surround 7.1! Please read our balcony policy
Showtimes Legend
Only attraction on day
Multiple attractions on day, check rest of listings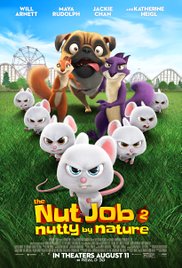 The Nut Job 2: Nutty by Nature
(PG) 91 minutes
Monday 8/21 - 1PM, 4PM, 7PM
Tuesday 8/22 - 1PM, 4PM, 7PM
Wednesday 8/23 - 1PM, 4PM, 7PM
Thursday 8/24 - 1PM, 4PM, 7PM
Friday 8/25 - 1PM
Saturday 8/26 - 1PM
Sunday 8/27 - 1PM
"Following the events of the first film, Surly and his friends must stop Oakton City's mayor from destroying their home to make way for a dysfunctional amusement park."
---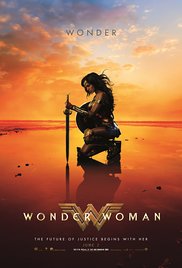 Wonder Woman
(PG-13) 141 minutes
Friday 8/25 - 3:30PM, 7PM
Saturday 8/26 - 3:30PM, 7PM
Sunday 8/27 - 3:30PM, 7PM
Monday 8/28 - 7PM
Tuesday 8/29 - 7PM
Wednesday 8/30 - 7PM
Thursday 8/31 - 7PM
"Before she was Wonder Woman she was Diana, princess of the Amazons, trained warrior. When a pilot crashes and tells of conflict in the outside world, she leaves home to fight a war to end all wars, discovering her full powers and true destiny."
---
COMING ATTRACTIONS
See these features coming soon to The Grand. All features and dates subject to change. Advance ticket sales for certain special shows only where indicated!
Silent Film Series: Spite Marriage (1929) - 3PM Sunday, September 17th - more info...
Silent Film Series: The Phantom of the Opera (1925) - 3PM Sunday, October 22nd - more info...
Silent Film Series: An afternoon of comedy with Laurel and Hardy's classic shorts (1928-29) - 3PM Sunday, November 12th - more info...
COMING SOON
Titles may be added or removed based on their success in the first few weeks of release.
Gift certificates are available in any amount, are good for admission and concessions, and NEVER EXPIRE! Get them at the theater during operating hours, or from 9AM to 9PM daily at our Subway next door. Cash or check only for gift certificate purchases, even at Subway.

Find us on Facebook