CURRENT ATTRACTIONS
$3 Matinees (all shows starting before 5PM) / $5 Evening shows. All times subject to change. CASH ONLY. All shows in DLP Cinema® and Dolby® Surround 7.1! Please read our balcony policy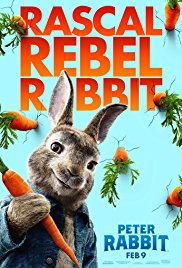 Peter Rabbit
(PG) 93 minutes
Monday 2/19 - 1PM, 7PM
Tuesday 2/20 - 7PM
Wednesday 2/21 - 7PM
Thursday 2/22 - 7PM
Friday 2/23 - 1PM, 7PM
Saturday 2/24 - 10AM, 1PM, 4PM, 7PM
Sunday 2/25 - 10AM, 1PM, 4PM, 7PM
Monday 2/26 - 7PM
Tuesday 2/27 - 7PM
Wednesday 2/28 - 7PM
Thursday 3/1 - 7PM
"Feature adaptation of Beatrix Potter's classic tale of a rebellious rabbit trying to sneak into a farmer's vegetable garden."
---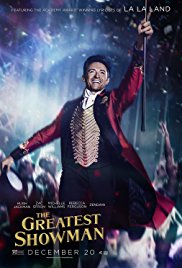 The Greatest Showman
(PG) 105 minutes
Friday 3/2 - 1PM, 7PM
Saturday 3/3 - 1PM, 4PM, 7PM
Sunday 3/4 - 1PM, 4PM, 7PM
Monday 3/5 - 7PM
Tuesday 3/6 - 7PM
Wednesday 3/7 - 7PM
Thursday 3/8 - 7PM
"Celebrates the birth of show business, and tells of a visionary who rose from nothing to create a spectacle that became a worldwide sensation."
---
COMING SOON
Titles may be added or removed based on their success in the first few weeks of release.
Gift certificates are available in any amount, are good for admission and concessions, and NEVER EXPIRE! Get them at the theater during operating hours. Cash or check only for gift certificate purchases.

Find us on Facebook