CURRENT ATTRACTIONS
$3 Matinees (all shows before 5PM) / $5 Evening shows. All times subject to change. CASH ONLY. All shows in DLP Cinema® and Dolby® Surround 7.1! Please read our balcony policy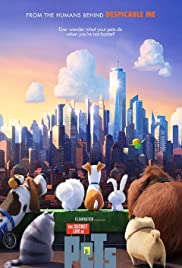 The Secret Life of Pets
(PG) 90 minutes
Friday 7/22 - 10:45AM, 1:45PM, 4:30PM, 7PM
Saturday 7/23 - 10:45AM, 1:45PM, 4:30PM, 7PM
Sunday 7/24 - 10:45AM, 1:45PM, 4:30PM, 7PM
Monday 7/25 - 10:45AM, 1:45PM, 4:30PM, 7PM
Tuesday 7/26 - 10:45AM, 1:45PM, 4:30PM, 7PM
Wednesday 7/27 - 10:45AM, 1:45PM, 4:30PM, 7PM
Thursday 7/28 - 10:45AM, 1:45PM, 4:30PM, 7PM
"A terrier named Max regularly invites his friends to hang out at his place while his owner is gone, but his quiet life is upended when said owner also takes in Duke, a stray mutt whom Max instantly dislikes."
---
COMING SOON
Titles may be added or removed based on their success in the first few weeks of release.
Gift certificates are available in any amount, are good for admission and concessions, and NEVER EXPIRE! Get them at the theater during operating hours, or from 9AM to 9PM daily at our Subway next door. Cash or check only for gift certificate purchases, even at Subway.

Find us on Facebook